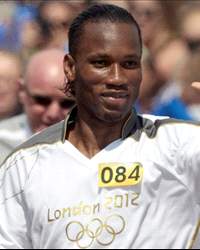 A lot has been made out of Pepsi's "Change The Game" campaign and their drafting in a Didier Drogba for a few hours to attend the Pepsi T20 Football Grand Finale. Status updates and tweets like "momentous occasion", "great breakthrough" have been the norm of the day.
Such headlines had us thinking, what real "breakthrough" has been made on this "momentous occasion."
But after a few shenanigans, a jet lagged Drogba bid adieu and Pepsi "T20" winners went back home, with nothing much changing for them either.
So in the end, everyone had a free lunch and headed home, with not an iota of "change" in the scene except perhaps in the balance sheet of Pepsi, a topic which we have covered beforehand.
So this made us at Goal.com think, apart from the hype and hoopla, what has ever been achieved by the visits of these "superstars" on an individual level? Here we have a look at a few instances.
Diego Maradona – Who better to start with, than arguably the best player to have ever graced a football field. When the Argentine visited Kolkata in 2008, almost the entire city came to a standstill. The stadium was packed for his one glimpse, politicians lined up for a snap and the forward duly obliged them all with his heart warming antics. He even donated Rupees 15 lakhs and laid the foundation stone for an Indian Football School in Maheshtala.
So what is this writer babbling on about the lack of impact of such a visit? – Well, because the academy Maradona "inaugurated", ended up of use – to cows as a grazing ground! The land earmarked for the soccer school fell foul to politics between local parties, with none of them wanting the other to get credit. Who gets the (dis)credit for converting it to a grazing ground, remains to be seen!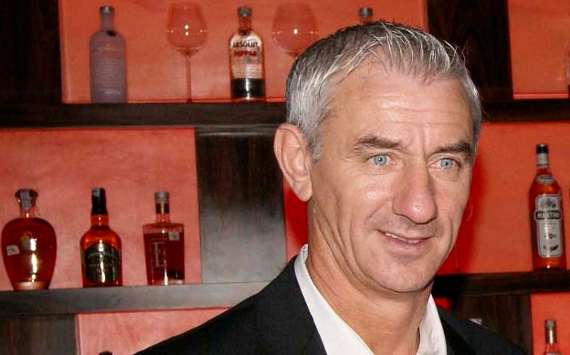 Rush-ing for some quick bucks?...
Ian Rush – From one legend to another. The former Liverpool poacher was another name whose visit sparked off great excitement amongst the masses, especially the ones who support the Anfield based club.
Rush has visited India on a couple of occasions now alongwith Steve McMahon, largely due to his association with Liverpool's football schools, one of which was opened in Delhi last year.
Yet again those statuses and tweets which I spoke of earlier, were all across the internet. The Reds opening an academy in India was seen as the catalyst which shall catapult India towards the top. He did have an interactive session with Liverppol fans which was quite commendable.
However what was not spoken of, was the "nominal" fee to be charged from the students and the zero scouting process, meaning that if you have the money in your pocket and fancy wearing Liverpool training gear, you were allowed in. The talent is an afterthought.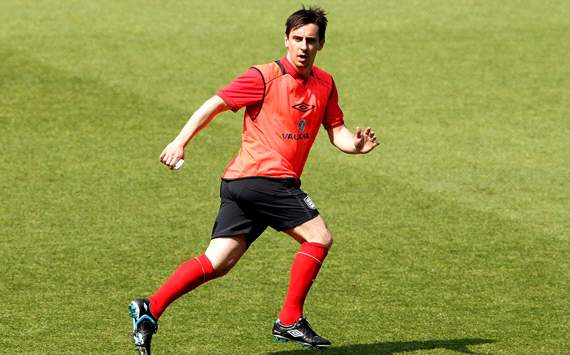 Gary Neville – How could Liverpool's arch rivals stay any further behind? Up came the Manchester United Soccer School in association with the Western India Football Association, where a 5 week training module, promising the same methods as the ones which produced the likes of Ryan Giggs, David Beckham etc, costs Rupees 12,600 ….only! Pocket change eh?
And as a part of the "festivities" Gary Neville came to Maharashtra's capital, glowing in his praise of the facilities and talking about the "United Way".
However one positive to draw from his visit was the interaction he had with fans at the Manchester United Cafe wherein he invites questions from fans and answered them at length. It did cost the fans Rupees 3000 as an entry fee but they did get something worthwhile out of it.
So clearly only one party profited here, and no it was certainly not Indian football!!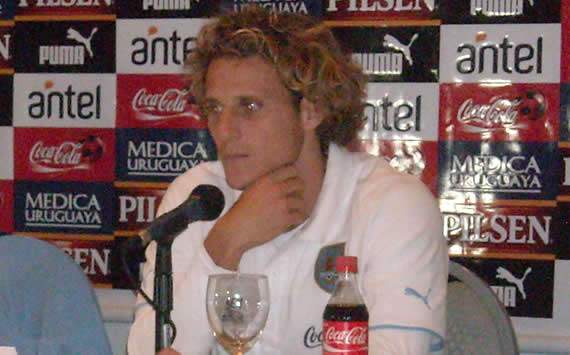 The Reality of such shows...
Diego Forlan – The then newly crowned Golden Ball winner visited Kolkata as part of no charity event or cause or any other sympathetic (read: crowd pleasing) motives, but simply to be a part of a reality show by a regional channel, sitting in the dug-out of a Challenger XI, coached by Brazilian legend Branco.
The felicitation by "spell-bound" politicians and a few crowd pleasing wave and words from the Uruguayan, was enough to mesmerize a packed stadium of fans.
In the end, the money spent on the reality show earned the channel quite a lot of bucks but Indian football and infrastructure in Kolkata hasn't seen a change.

Follow Ayush Srivastava on


How do you stay up to date with football when on the move? With

http://m.goal.com

– your best source for mobile coverage of the beautiful game.