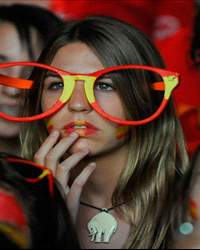 Euro 2012 saw a host of fans, flocking the stadiums to witness the battle for the ultimate title! Nevertheless the loyalty of the fans, passion for the game and patriotism for their country could be grasped from their attires which seemed to give a sense of liberation!
Spain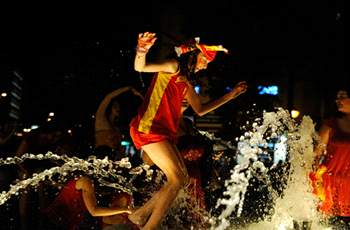 A wave of yellow and red, washed the stadium as the Spanish warriors would start their match. 'Espanol' and 'We love spain' were the words tattooed onto the bodies of the millions of fans. Leprechaun hats and red-yellow coloured wigs were in-vogue. Spanish beauties were seen with little red-yellow hearts on their faces.
France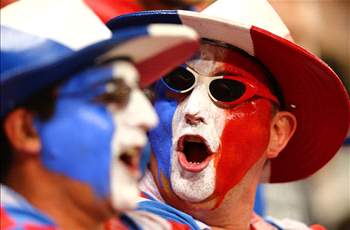 French known for their class and subtlety showed off their strength without much of hullabaloo. Princess tiara flower bands, painted white-red-blue faces and jerseys were a favorite among the millions that were seated in the stadium.
Germany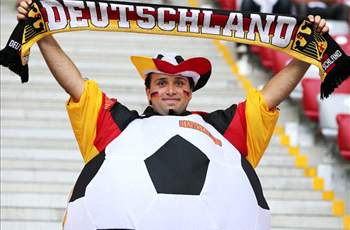 Drama - the Germans sure know it well. It could be seen on and off the pitch. Fans sure couldn't contain themselves. There were crackers outside the stadium, torches inside lighted by people wearing over-sized goggles and the German flag as their headbands.
Greece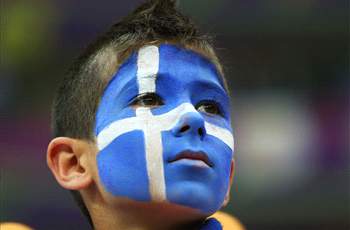 The blue sky with white clouds seemed to meet with the green earth. The Greeks showed what they are renowned for- MYTHOLOGY! Dressed as warriors with ancient style helmets carrying the symbol of their clan throughout the stadium, the Greeks conveyed that Euro 2012 is not just football but battle!
Italy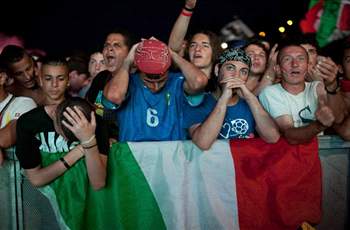 An ensemble that had a splash of green-red-white in various shapes etched over their face and bodies could well be recognized as an Italian fan. Fans decorated themselves by wearing hats with football sewn to it, map of Italy highlighted on their faces, cheering with ever-green pom-poms and roman age head gears.