England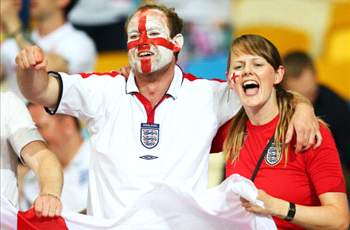 The proud English wore a Red cross over a white backdrop exhibiting their culture and politics while dressed up as Her Majesty and the Knights. They were also seen carrying the same on their faces, backs and shaven heads!!
Czech Republic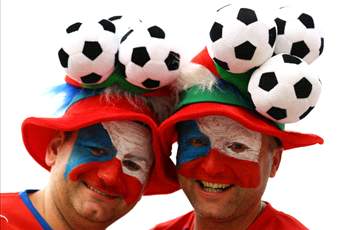 Age is no bar for this country's fan following. A common style among the Czech fans was witnessed. They were the various helmets. While the kids and parents were generally seen sporting Mahioles - a feathered helmet, crazy independent fans were spotted wearing Waterloo bridge helmets in the colours of their national flag.
Portugal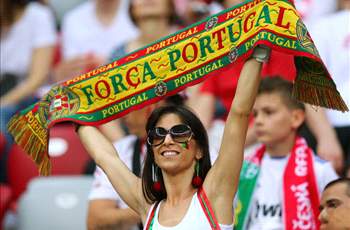 Christmas preparations were put on hold. Dressed in red, green and golden, the arena seemed to be filled with Santa's elves. The female fan following were wrapped in bikinis or their national flag.
Poland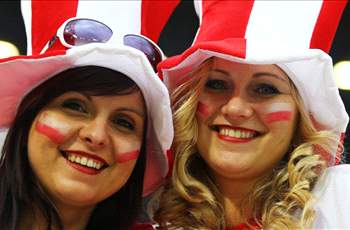 Red shorts, White jersey number 20 and painted red-white hair, Slavek- one of the Mascots, proudly presented himself during all of Euro 2012! Taking cue from him, the host country citizens sure knew how to welcome the people from worldwide! The Poles showcased their enthusiasm through jester hats, painted football faces while proudly hoisting the "POLSKA" flags. And then there were the fanatics- dressed as the White eagle -the national emblem of Poland.
Russia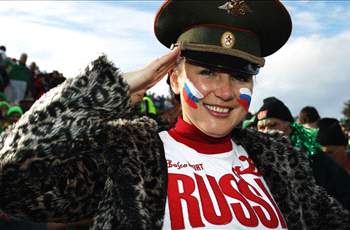 The Russians united under the biggest banner of the season seen so far. They were aggressively dressed in their patented- Ushanka hats. There were also flashes of Queen Catherine's crown, Captain's Hat and also as Military generals!
Netherlands