---

FAMOUS FAN
By Harry Sherlock

---
You and the band both come from Sheffield. What made you gravitate towards Manchester City?
"Well, when I was younger I was one of those kids who fell into football, I was too busy playing it and my family was no so well off so we could never really afford to go and watch any games so I never really got drawn in by the local teams. And then it all started when I was old enough to move out, I wanted to get away from there, I ended up moving to Manchester and when I moved to Manchester I thought 'okay, I'm going to go and start watching football now because I can afford it' and City had the cheapest tickets! The Yorkshire part in me! I think when I started going it was only, like, 25 quid so I was like, 'okay, I'll start going'. As soon as from watching the first game I think not long after I bought a season ticket and I've had one up until a couple of years ago, until the first season we won the league. That was the first season I stopped having my season ticket because I moved out of the country but now this year, in January, I moved back to Manchester and I've started going to games again.
Was the first season ticket you bought at Maine Road, or at the Etihad?
"It was at the Etihad. It was when Stuart Pearce was the boss, so I didn't see many goals!"
You may have seen David James play up front though, that must have been remarkable…
"Actually I didn't go to that game but I remember everyone, after the game, texting me, like, 'oh my god'. As if we weren't scoring enough as it is!"
This season City have made a flawless start, you're favourites aren't you?
"Yeah, I guess so. It's a tough competition isn't it? But I guess all the main people will always throw in their hat but we've started pretty well, and we have world-class cover in every position, which we haven't really had in the past. I guess the pressure is on the players now, it's so far so good so hopefully we can carry on."
From what you're saying it sounds like you're pleased with the summer business…
"Yeah sure, definitely. I think we've spent a lot of money who are not 100 per cent proven, like (Kevin) De Bruyne and (Raheem) Sterling, they could go either way, but I guess, from what I've seen of Sterling – I've been to a couple of games so far this season – he's looked a little bit nervous but I think once he gets settled he'll be decent. I remember watching Vincent Kompany in the first game he came and he was really nervy and I remember walking away from the game thinking 'who is this guy, why have we signed him?' He definitely proved me wrong!"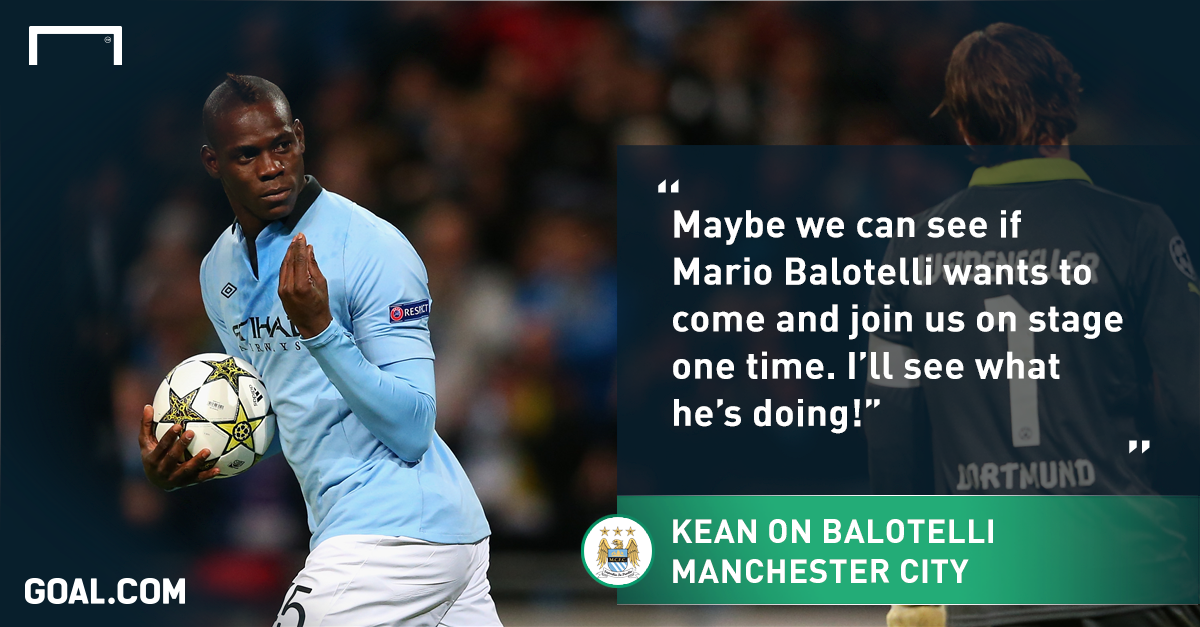 £49 million is a lot of money for Sterling… Can he pay that back?
"Yeah I think the main part of it is probably the pressure on him, on someone spending that much money on you, which I think can really affect you. Hopefully he's at the right place to become the player he can be, if you've got people like David Silva by your side you haven't really got any excuses."
Manchester United have spent some money, are you worried by their investment… They're still the big rivals, aren't they?
"Yeah, yeah, I'm not sure. I think they're still recovering from a few years ago now and I think they have got potential but I think it's going to take a couple more years until they can even get back to challenging."
You must have been to a derby or two… Is that still the biggest game, or is it more Chelsea and Arsenal?
"I think, just from the pre-game feeling in the city, with all my friends texting me, my brother is a United fan, so we're always having a bit of banter before the game, so just because of everyone is in the city, the United game is still huge. I think all City fans want to win that one. But when we do play like Chelsea, Arsenal and all these top clubs, they're getting up there as well now because we know they're must-win games. But I don't think you'll ever replace the derby."
What do you make of the Etihad redevelopment?
"It's actually been awesome. The first game I went to was the Chelsea game. I sit next to the away fans, it's block 101, and a few people around me have moved to the new stand and it just seems to have improved the atmosphere ten-fold. I'm going to the game against West Ham in a couple of weeks so I guess we'll see – the game against Chelsea is going to have a bit more atmosphere anyway – but hopefully it's going to be like that all season. At some point, the Etihad is so big, sometimes when the crowd starts singing it can get a little bit lost but I think with this new set-up it's going to be a better place to support, and a harder place for teams to come, if it wasn't already!"
One of the abiding memories of the Etihad is Aguero's goal. You said you weren't there but what are your memories?
"I was on tour actually, we were in Canada, I was up at like six in the morning and I remember, I was on the verge of tears and within two minutes I was just jumping around the tour bus and running around. I ended up, I was wearing my glasses, and I ended up jumping up and them just flying on the floor, and treading on them. I smashed them everywhere, but I just didn't care. Luckily I got to be there two years afterwards when we won it again, I was in the stands. I went for Chinese food afterwards with my girlfriend and met Georgi Kinkladze in the local Chinese so that was pretty cool!"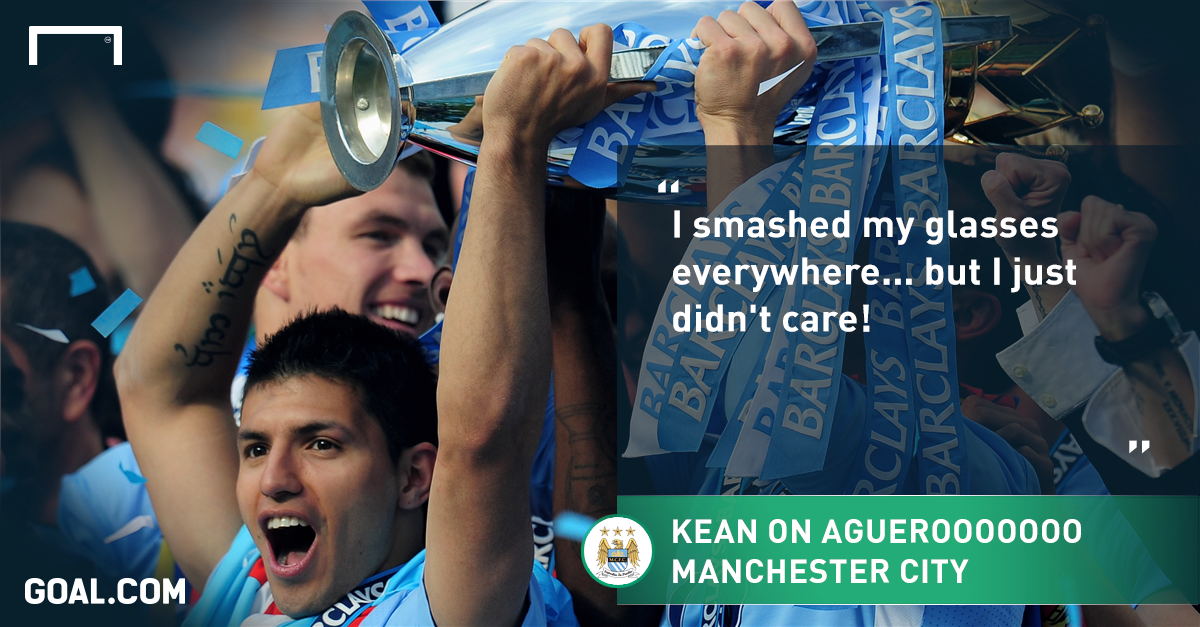 City's rise has almost mirrored the band, hasn't it? It's been a whirlwind two years for both, hasn't it?
"Yeah, yeah, it has been pretty crazy!"
Do you think you've adjusted to being famous, now?
"I guess we've got used to playing bigger and bigger shows. But other parts of it, I'm not really comfortable in, even doing stuff like interviews or photoshoots, we don't really like it, we just do it because we have to, kind of thing. And we surround ourselves, we're a tight group of friends as well within the band. When you go on tour so much you kind of lose touch. I have a few friends back in Manchester that I go to the games with, but apart from that, we don't really see other people that much. When I have time off I see the football and I see my family and that's about it, really. So we're kind of close, we're all still how we were when we first started. We don't really see ourselves as that, it's weird that people like to come up for pictures and stuff like that, it's weird.
So football is your point of contact?
"Yeah, yeah, it's good, it's cool. I've got a bunch of friends who I've sat with since I've gone to City and it's always cool to go around there and have banter with the away fans and stuff like that. It's kind of cool, I prefer doing stuff like that."
You must be ready for a good reaction on Friday, the album is out. How excited are you and the guys for the new tracks?
"It's kind of like the album that we've always wanted to write and we've had it finished for two months, so it's kind of like having a present you want to give a family member and you know they're going to like it but you can't say anything about it. We've been sitting on it for a couple of months now and it's the best work we've done so it's going to be exciting to see other people's reactions and hopefully we can get some new people, who are taken by the band."
You've done sell-out shows around the world, had a top-three album, what more can we expect from Bring Me The Horizon? Do you see yourselves becoming better and better as the years go on?
"Yeah I think so, I think that's what we've always done, this is where we are as a band now. We started when we were 16-17, so I guess hopefully we can just keep doing it and keep getting better and we can improve our music and our musicianship and stuff like that."
Of all the songs you've released so far, what would you say is your favourite?


"I would say Throne, so far, and one of the best parts of it is we got an email the other day saying our song was going to be played on Monday, on BT Sport, before the live game, and we were like 'that's insane'. I think there's a few sports radios using it so it got played before an England game, and being a football fan and seeing our music on there, it's insane. When I was younger I always wanted to be a footballer, like most people do, and this is the closest I can get to that, having our song played before the England game!"
Being a rockstar can't be bad though?


"No, it's okay! They always say that footballers want to be rockstars and rockstars want to be footballers!"
But you've got the best of both worlds, surely?


"Yeah! Maybe we can see if Mario Balotelli wants to come and join us on stage one time. I'll see what he's doing!"
Bring Me The Horizon release new album 'That's The Spirit' on 11th September