VIDEO: Freddie Ljungberg Returns To Seattle
The 32-year-old Designated Player returned a week later than expected. He cited the current labor negotiations and miscommunication as the reasons for his late arrival in Seattle. Via video, Ljungberg elaborates on these topics and more.
By John Zielonka
Feb 2, 2010 2:14:00 AM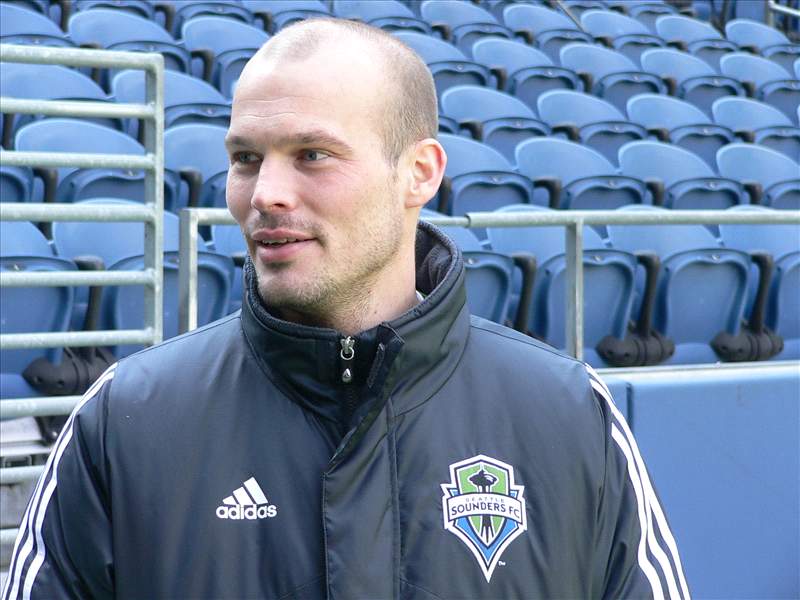 Freddie Ljungberg addressed the media on Monday after attending his first practice of the year. He was expected in Seattle a week earlier. This led to some public comments at the start of training camp from veteran 'keeper Kasey Keller questioning the Swede's commitment to the Sounders.
The former Arsenal midfielder cited the tenuous labor situation and potential lockout as the reasons for considering joining a European side. He didn't want to sit out an entire year at this stage of his career.
"I'm 32-years-old," Ljungberg said. "I can't wait a year and not play football."
When confronted with Keller's critical remarks, he was diplomatic in his response.
"It's disappointing someone talking like that," the Swede said. "I solved it this morning as well. We're on the same page."
Head coach Sigi Schmid gave a similar answer about the dustup between the two veteran players.
"I heard he (Keller) and Freddie talked about it," he said. "It's a private thing between them. I didn't notice anything. If we do, we'll address it."
In the video below, Ljungberg went on to comment on his affection for Seattle, the status of lthe abor negotiations, the apparent miscommunication between the two sides, and MLS' increased visibility globally.
John Zielonka is the Seattle correspondent for Goal.com