Report
FT
| | | |
| --- | --- | --- |
| | 0 - 0 | |
---
---
Canada 0-0 Mauritania: Scoring woes continue for Canucks
By Gavin Day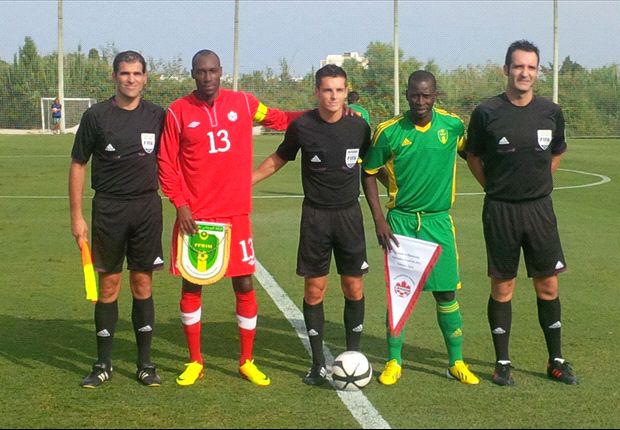 In a very physical match, the Canadians suffered from a familiar lack of offensive prowess under new head coach Benito Floro.OLIVA, Spain – The main positive that Canada can take out of its first game with a new coach is that nobody had to be stretchered off.
It was that kind of game between Canada and Mauritania as the sides played to a scoreless draw in the first of two between the nations on the southeast coast of Spain.
Right from the start it was a very physical game as tackles went flying in—many of them were dangerous.
"It was a friendly but definitely very physical," said Atiba Hutchinson, one of the few veterans on the field and captain for the day. "I think we expected that a little bit but maybe at times it was a little out of hand, but no excuses. I think we need to look at the video after the game and we have to play them in another game and it's important that we can come back and get a result in the next game."
Just 11 minutes in, Kyle Bekker was scythed down under a late challenge after passing the ball and a minute after that, Kyle Porter was hacked down with another late challenge that drew the first of many yellow cards on the evening.
New Canadian coach Benito Floro went with a lot of youth as Lars Hirschfeld, Dejan Jakovic, Atiba Hutchinson, and Dwayne De Rosario were really the only veterans in the game that featured two players getting their first caps for Canada and another six who had only earned their first action with the full national team earlier this year.
Toronto FC teammates Ashtone Morgan and Jonathan Osorio linked up well to create what was possibly the only shot on goal 21 minutes into the game. Morgan won some space after the referee waved play on after a foul, and he found Osorio on the left who cut in and hit a shot that was tipped over.
"It was okay because for us this was a training game," Floro said. "The only difference between this and training is that the opponent is a national team with a good defensive structure. They made it difficult to develop our attack. But it's a good test for us."
Porter had a close-range effort blocked just six minutes later, and just past the half-hour mark Bekker crossed into Jakovic who headed the ball over.
It took some time for Canada to find its feet and it controlled the ball well to start the second half but as more fouls were called and the substitutes were brought in, it was difficult to find any flow.
"It's going to be important to get matches against teams like this and we just need to get some wins out of these," said Hutchinson. "That's the only thing that's going to help the program is getting that mentality of winning."
---